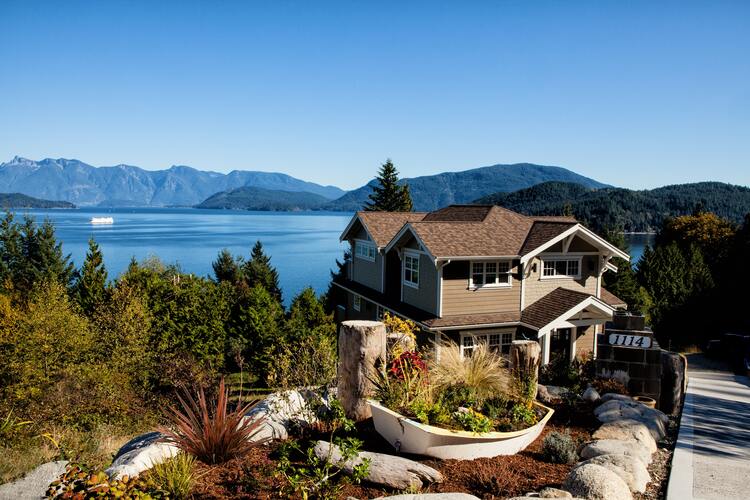 If you own a property in Seattle that's valued over a certain amount, you may get better protection from a high-value home insurance policy. Here's what you need to know about this type of home coverage.
What Is High-Value Home Insurance?
High-value home insurance is coverage for homes worth $750,000 or more because regular homeowner policies may not meet their protection needs. Some policies only insure properties worth $1 million and up. You can purchase high-value home insurance for both single-family homes and condominiums.
High-value home insurance policies provide both higher caps and broader coverage than other policies. They usually cover home features at replacement cost (not actual cash value, which includes depreciation), and they offer higher coverage limits for valuable items like art, antiques, and jewelry.
Furthermore, high-value home insurance policies typically cover property owners on an open perils basis. This means that anything not explicitly excluded from your policy is covered.
Who Needs High-Value Home Insurance in Seattle?
As mentioned above, high-value home insurance is for property owners whose homes are worth at least $750,000. No matter what style of home you own, you should consider this coverage if your appraised value is high.
One reason many people select this kind of coverage, even if a regular homeowner policy would cover them up to $750,000, is that the finishes and belongings in their homes would not necessarily be replaced after a claim with items of similar quality. Your claim reimbursement could get eaten up by basic builder finishes, given today's high cost of construction materials. You'd have to pay the difference for elements like marble, mahogany, and imported stone out of your own pocket to restore your home to its original state after a fire or storm.
We recommend high-value home insurance for:
Homes worth over $750,000
Historic homes
Homes with luxury finishes and amenities
Houses with unique elements like murals or built-in art
Properties with extensive landscaping
Homes with expensive furnishings and valuables
What Types of Replacement Cost Options Are Available With High-Value Home Insurance?
There are usually several kinds of more generous replacement cost choices when you take out a high-value home insurance policy. Ask us about:
Extended replacement cost — covers costs that exceed your limit up to a certain percentage
Guaranteed replacement cost — reimburses rebuilding expenses completely, no matter how much they exceed your limit
Every high-value home insurance policy is a little different. That's why it's ideal to partner with the independent agents at Spangler Insurance for your coverage. We can review your needs and go over options with you to find the right protection. We work with many major carriers as well as some smaller ones in order to provide more customized coverage for our Seattle clients.
Call us at 206-329-7447 to discuss your high-value home insurance needs. You can also contact us online with questions or use our form to start your policy any time it's convenient for you.