What Does Comprehensive Mean?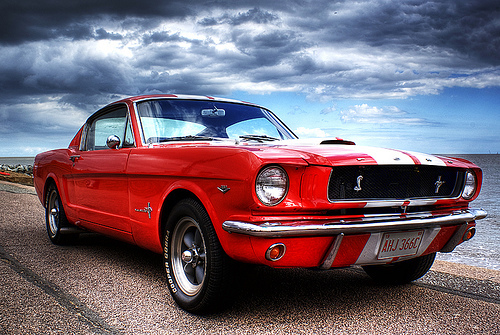 A comprehensive knowledge of football means that you harness a complete understanding of the game. Down to the name of each play and the number of steps a receiver takes before cutting across the field, you've got it down. That's what you think of when you think of comprehensive. The dictionary agrees. They say that comprehensive means to cover completely, or broadly. Is this what you should expect from an insurance company that sells comprehensive auto insurance?
Yes and no. This is a complicated matter, because it is supplementing insurance that already exists. This is how it works.
Traditional Auto-Insurance
Traditional auto-insurance covers your vehicle in the case of a collision. It will fix damages and replace a car if necessary in an accident. This is the insurance that's required by law because you affect another person's life when you get into a wreck.
These are the basic skills and plays that the offense and defense need to do their job done. Tight ends are to help the line on the outside. Running backs are to grab the ball and book it. Offensive linemen are to protect the backfield. Without these basics, you cannot operate as a football team.
What it doesn't cover is the damages that come from a tree falling on it, vandalism, damage to a glass object (i.e. chipped or broken windshield), vehicle theft, water damage, and fire).
Comprehensive Coverage
Comprehensive coverage steps in to cover most of these other damages.
These are the special players that consistently bring an A game to the field. It's the Payton Manning of quarterbacks, the Ronnie Lott of safetys, etc. They give you the best chance at the upper hand.
Comprehensive coverage offers protection against those extra dangers to your vehicle, helping to ensure you are covered in every situation.
To answer the questions, comprehensive coverage helps complete the insurance coverage. It does not include collision coverage, but it will help it cover the vehicle as a hole. To discuss specifics, contact your current insurance provider to find out what your options are.