The Do's and Don'ts of BBQ Safety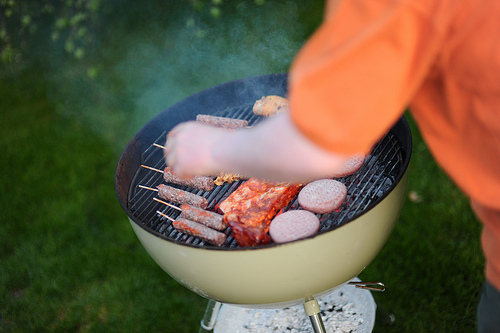 As the climate transitions from spring to summer, it is fitting that the nation remembers, and even celebrates, the deliciousness that is barbequed food.
But both professional and amateur grill masters alike should take this time to recall that safety while barbequing is of paramount importance and should always be remembered while cooking with grills. By remembering barbeque safety at all times while grilling, individuals and families will be able to enjoy an entire summer of back yard grilling fun with the security that comes from practicing fire and grilling safety.
To remember a few of the most important safety tips while grilling, break safety into items of Do's and Don'ts.
Do:
Keep a fire extinguisher by the grill. Make sure it is maintained and functional and that the family members, especially the persons manning the grill, know how to use it.
Keep the grill in a safe place away from the house, trees, decorations or anything else that could ignite from the heat of the grill.
Keep the grill clean. A dirty grill is more prone to flare ups and fires. One should clean the food particles and grease from the grill frequently.
Don't:
Turn the gas on while the grill lid is closed. Doing so will cause a gas build-up under the lid and can lead to an explosion if the gas is lit.
Grill too many fatty meats at once on the grill. Grease fires from fatty foods and meats can ignite if the grill is laden with such foods.
Leave the grill unsupervised. A responsible adult who knows how to work the grill should always be present while the grill is on.
Remembering these important safety tips will allow a family to enjoy a tasty barbeque and the rest of their summer grilling fun in safety.