Insuring Mom's Jewels for Mother's Day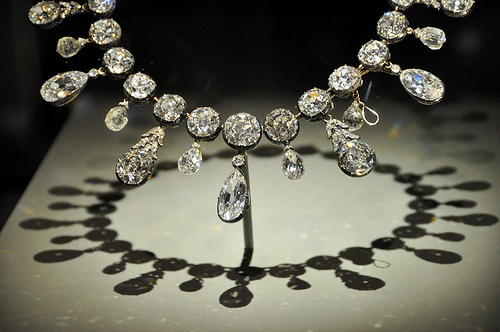 If you're old enough to be reading this post than you're probably old enough to be beyond making a Mother's Day card with crayons and construction paper. She would probably still like it, but you wouldn't normally make that kind of card for anyone anymore. It's time to upgrade your gifts, but sometimes you just don't know what to get her. Sometimes the perfect gift is the one you wouldn't think to buy.
The best gift is one that someone wants, but would never buy for themselves. Many times that can be something as simple as a watch. That gift can also be something as simple as purchasing an insurance policy to cover her jewelry for a year.
Jewelry is often collected, protected, and passed down through generations of women. Many of the jewels your mother owns hold remarkable sentimental value. They were often given to them by inheritance or by gift from a loved one (often dad). They do everything in their power to protect them and fear the loss of both their sentimental and market value should they ever be stolen or lost.
For a mother's gift, why not offer her the protection of her precious memories for a year? Purchase an insurance plan that will cover her jewels for the coming 12 months. Insurance will cover the price of an earring that falls out without mom's knowledge or the diamond that falls out of its setting. It will also help you recover the financial loss of stolen jewelry from a thief.
Although home insurance will cover jewelry in some situations, it doesn't apply to many situations. This insurance will fill in those cracks. And since it's coverage that your mother isn't likely going to purchase herself, it makes the perfect gift for mother's day.
If you want to add more to the special gift, give her a jewel yourself to remember you by. Not only will it likely stay in her collection for the rest of her life, but it could be passed on through the generations to come, gaining sentimental value for the ages.